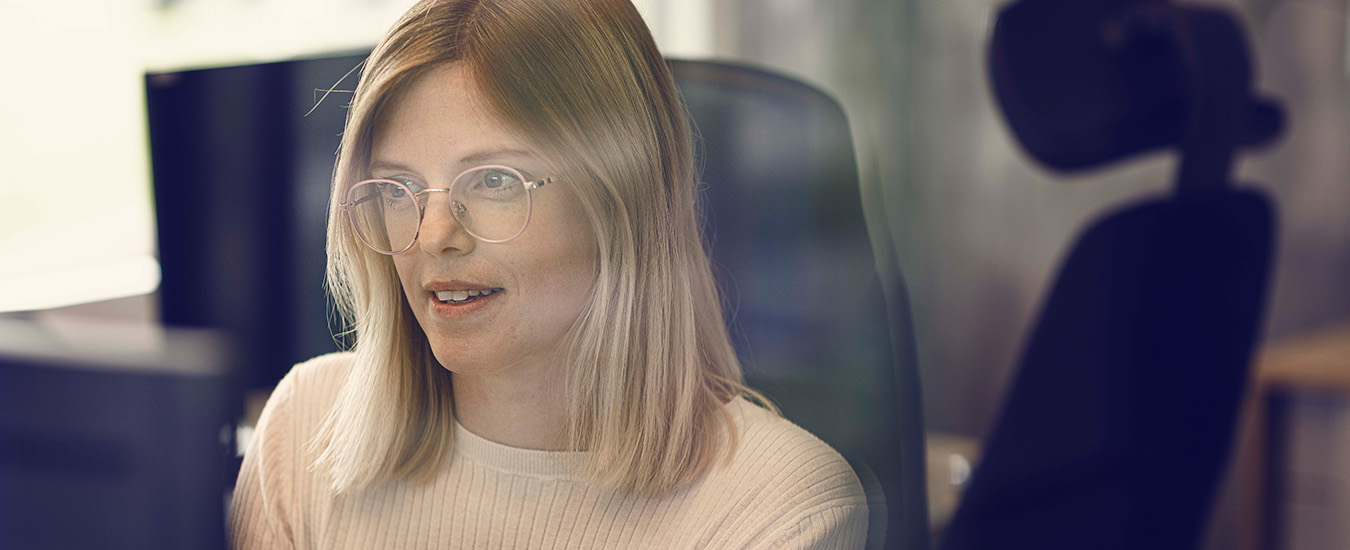 Employees and social issues
Innovation and the desire to create new solutions and technologies are among the things that make my job enjoyable. Being at the forefront and introducing new technological solutions to the market that can help reduce environmental impact is truly rewarding.

Taino Bendz, Technical manager Malmberg Water
Inclusive Environment
At Malmberg, we continuously work towards creating a workplace where everyone feels included, and where the work culture is characterized by a sense of belonging and joy. Working in a family-owned company should entail an extra strong sense of connection, where we all feel that we can contribute and belong. Through competence development and ample opportunities to find new challenges within the company, along with a healthy work-life balance, we create a work environment where we can thrive, grow, and thus achieve the goals of the organization. We do not tolerate any form of discrimination towards employees, customers, suppliers, or candidates, and we take pride in acting respectfully. The work environment should be safe, both physically and psychologically.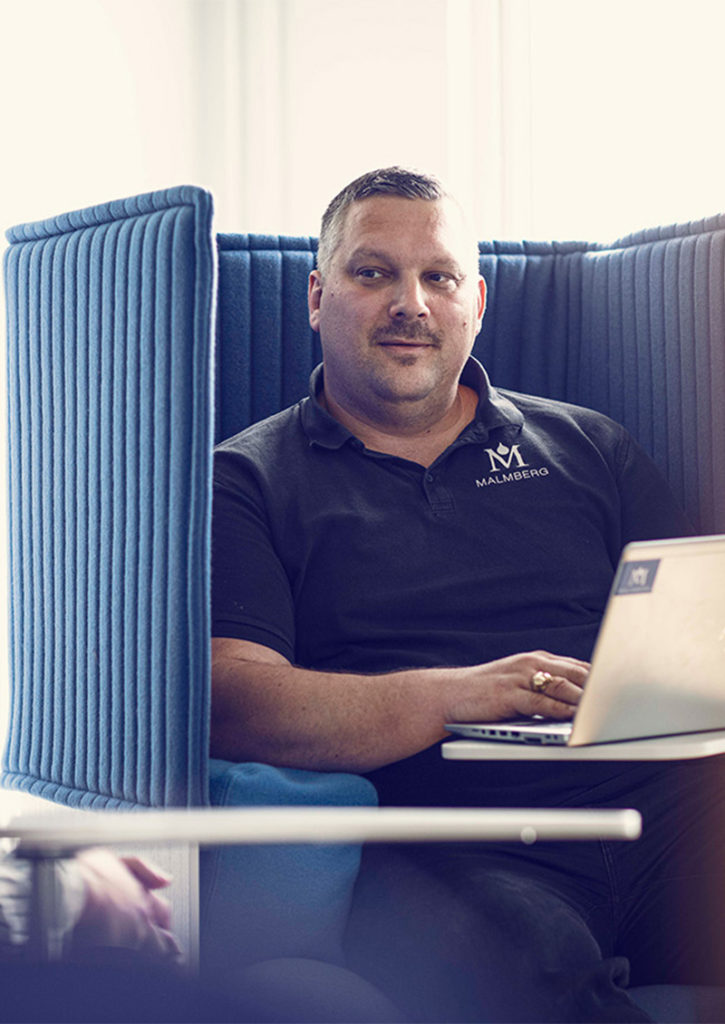 Dialogue and Participation
Through continuous development discussions and dialogues between managers and employees, anonymous employee surveys and conversations about them, we create opportunities to discuss areas for improvement.
Health and Well-being – a Recipe for Success
Throughout the year, we have organized both larger and smaller activities with the intention of creating a positive atmosphere and a varied work environment for our employees. In 2022, we focused on the area of physical activity and made an investment in well-being by increasing the wellness allowance, with the hope of increasing the opportunity for more employees to take advantage of it. Through attractive agreements with well-being partners, we offer cost-effective training opportunities to our employees.
Employees
Sample key metrics
Employees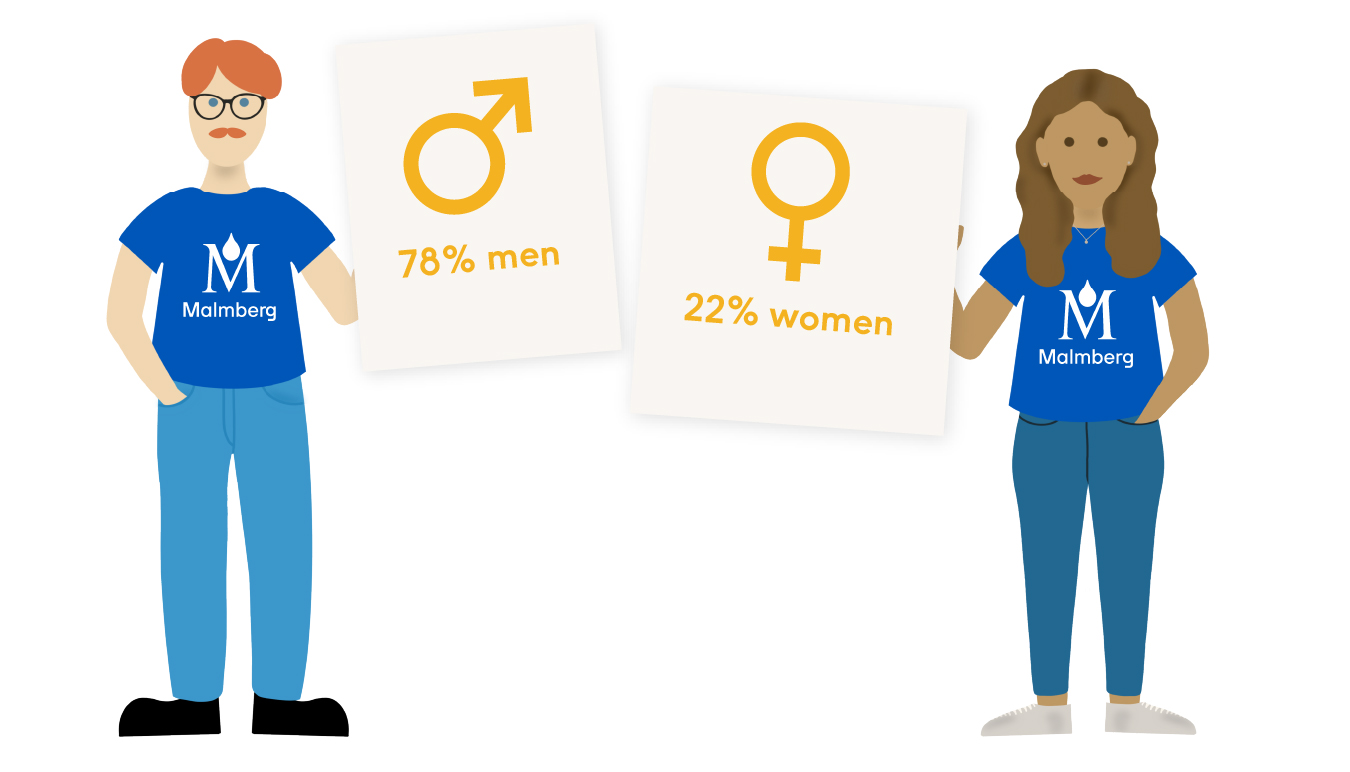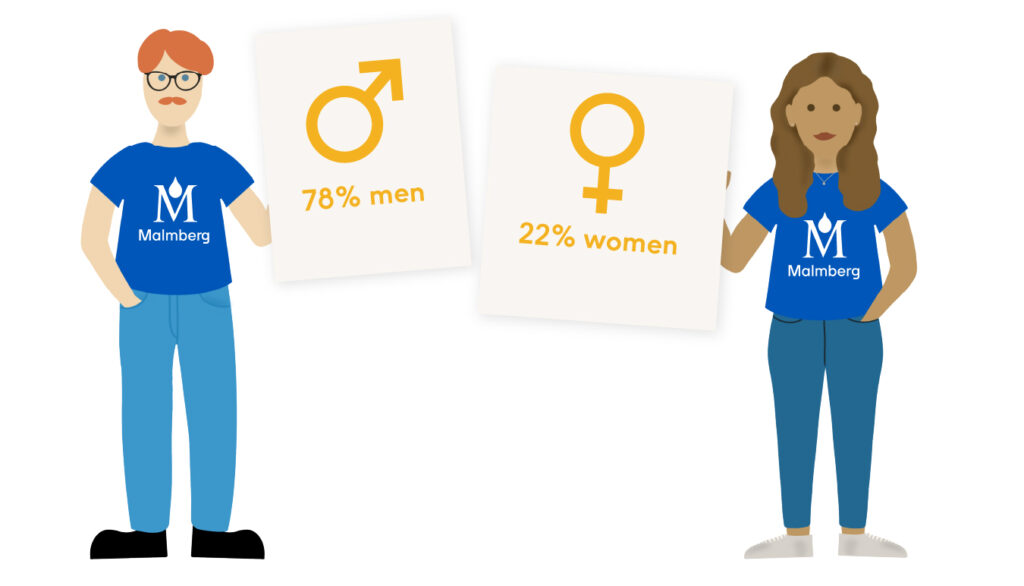 The board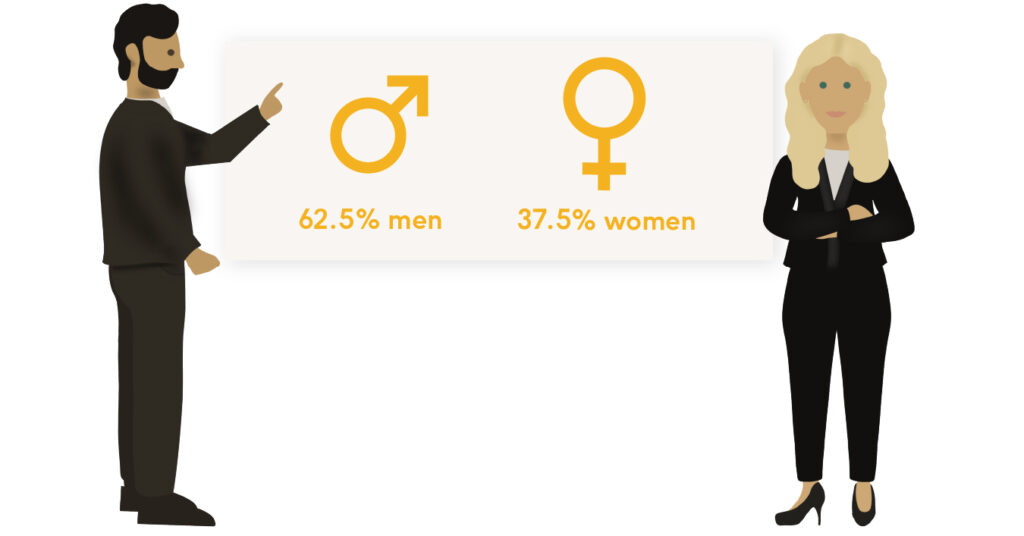 Employee satisfaction
Results employees (Rating 1-5, 2022/2021)
Meaningfulness, participation
Strategy, vision, culture
Wellness and Thursday Running
At Malmberg, we prioritize employee wellness and understand its importance! That's why we offer gym memberships to our employees to encourage wellness, and we reward each completed gym card with new branded workout attire. Additionally, every Thursday at lunchtime, we dedicate time to the beloved tradition of Thursday running, where we take a jog together in the beautiful Yngsjö forest.
In 2022, we organized participation in the Göteborgsvarvet half marathon, where all employees who felt inclined to run the race were invited, and the registration fees were donated to the organization Water Aid. We also regularly host lectures with physical activity as the main topic to further spread knowledge about the importance of exercise and health.
Price for most miles on bike
Malmberg is the proud winner of the municipality's "Cycle to work" competition. The competition took place in autumn 2022 and aimed to encourage employees to choose the bicycle instead of the car to and from work. Together we collected a total of 188 kilometers by bike! A big win for us – an even bigger win for the environment.
eNPS
We are constantly working on our results from eNPS measurements. eNPS is calculated based on the question "How likely is it that you would recommend Malmberg to an employer to a friend or acquaintance?". The eNPS value is calculated by subtracting the percentage of ambassadors (9-10) with critics (0-6). The scale of the result goes from -100 to +100.

Eletive
For a couple of years now, Malmberg has been using the employee platform Eletive to map and enable organizational health. The platform is employee-driven and quickly provides an in-depth insight into the company culture. Each individual can follow their own personal development, which promotes self-leadership.